The four-day scientific programme brings together participants with diverse backgrounds and expertise to discuss and share insights on:
Key themes and objectives
Examining food and feed safety from a broader perspective of sustainability.
Exploring possible developments in risk assessment science.
Reflecting on future strategic goals and directions for regulatory science.
Contributing to new policy targets such as the EU Green Deal.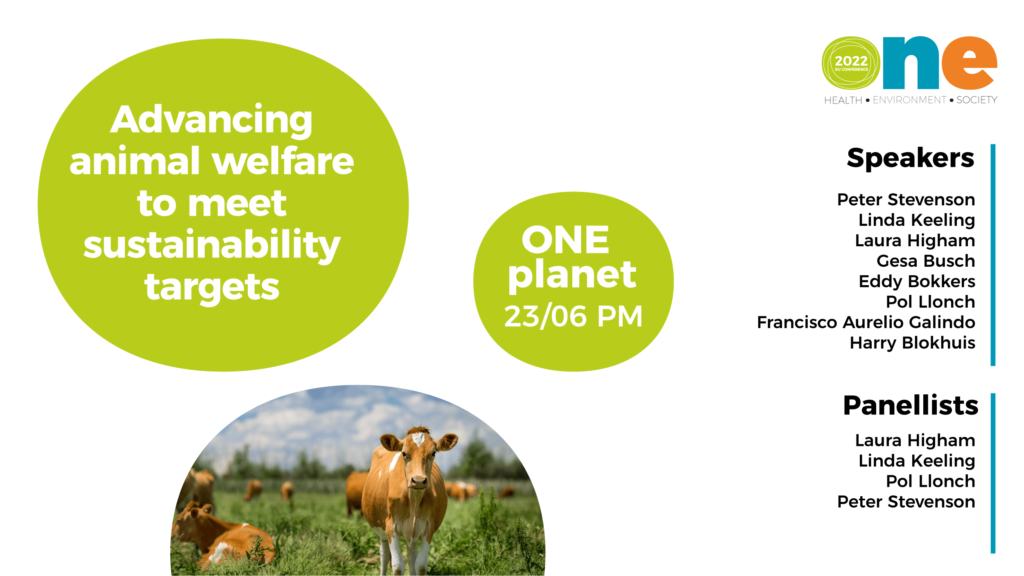 PATHWAYS will present during the One Planet session (23 June 2022):
Sustainability is considered to be composed of three conceptual pillars: economic, social and environmental. Farming systems are under pressure to reduce their environmental impact, but must remain economically viable and be socially acceptable. There are growing societal demands for animal production systems to be more sustainable, safeguarding both the environment and the welfare of animals. We need to produce animal-sourced food with improved animal welfare and less environmental impact. The Farm to Fork initiative and the One Health ambition recognise that there is a need to improve farmed animal welfare, which in turn will lead to an improvement in animal health, reducing the need for medication, helping to preserve biodiversity and raising the quality of food. However, it is not yet known how to deliver sustainable food animal production systems, nor how to measure progress towards this goal and what compromises might have to be made along the way. In this session, we will examine the relationship between animal welfare and sustainability in the various animal husbandry systems, describing challenges and potential solutions. Also, we will consider sustainability assessment tools that have been developed to gain insight into the sustainability performance of animal husbandry systems, including animal welfare, with a view to assessing their potential future role in regulatory science.
More info: https://www.one2022.eu/