The research arm of Pasture for Life has been growing considerably since 2020, and with that has come the opportunity to work in collaboration with research institutes and farming organisations as part of European funded research projects, such as Pathways for Sustainable Food. Coordinated by the Swedish University of Agricultural Sciences (SLU) and comprising 28 partners from 12 countries, this 5-year (2021-2026) €9 million Horizon 2020 project contributes to the EU Farm-to-Fork Strategy  which is at the heart of the EU Green Deal. Pasture for Life are one of the research partners, we are members of the Multi Actor Platform and one of our Research group members, Dr Lisa Norton, sits on the Scientific Advisory Board for the project.
I recently attended the first in-person meeting of the project, three days in Uppsala, Sweden. As a participatory project that relies on farmer and other stakeholder engagement, it was refreshing to see our programme begin with an exercise in equity and understanding privilege. Many attendees recognised that current global food recommendations require a certain level of income and a particular lifestyle to have the capacity to make informed, and sometimes more expensive, food choices. This led to a recurring theme throughout the three days of ensuring we as the research community call on policy makers for social justice that underpins dietary shifts, rather than recognising these challenges as mere footnote to our findings.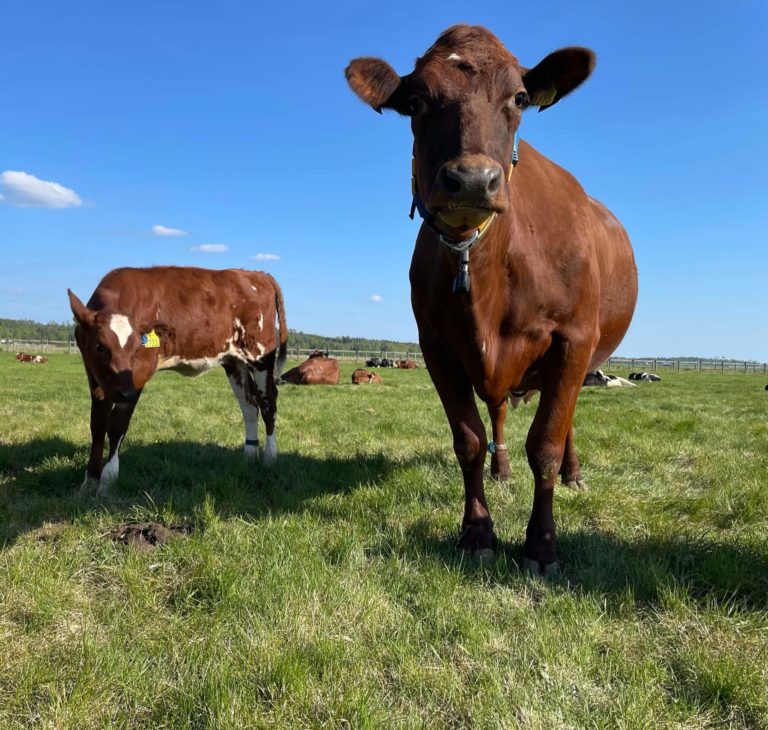 I had the opportunity to spend a morning with the facilitators and industry representatives from across the practice hubs – one of which is co-led by myself and Dr Lizzie Rowe from University of Reading. We met with our cohort of PFL farmers back in February and are looking forward to supporting them to develop a 'Living Lab' to test innovations around mob grazing and direct marketing. It was clear from meeting others in this participatory work package that there is a lot of cross over between our thinking and farming systems, and it was particularly exciting to meet representatives from both the Swedish and Italian pasture fed movements.
We heard from all of the work package leaders giving progress updates, and had the chance to visit one of the SLU research farms, who run a dairy herd which is currently split between a conventional system and a cow with calf system, as well as pigs, poultry and biogas. It was great to hear from the team on the farm how their work both informs and is informed by the needs of the wider sector, leading to much discussion about the role of teaching and research farms in being places to showcase regenerative land management to inspire a new generation of farmers and researchers.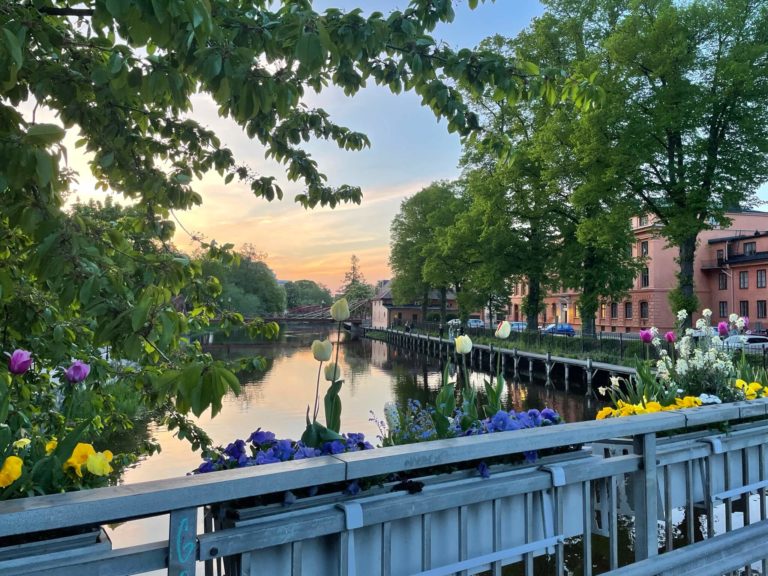 One key aspect of the Pathways project is to determine future scenarios for livestock in Europe, offering a range of sustainability pathways. This aim gave us plenty of chances to explore the challenges of modelling complex agroecosystems and integrated land use, much of which is not necessarily accounted for in current modelling tools. The project will look to establish pathways accounting for sustainability across a range of metrics – Global Warming Potential (GWP), animal health and welfare, social impact, economic sustainability and ecological costs and benefits. We have an incredible opportunity to contribute to, shape and inform this project and the way researchers and policy makers conceptualise the role of livestock in a sustainable farming future.