From Italy's

Etrusco

Farms to

Aboca

Farms, discover contrasting but sustainable livestock practices.
From 12-14 September, academics, research partners, and members of the Multi Actor Platform from across the EU arrived in Perugia for the PATHWAYS General Assembly; Three days of presentations, discussions, and workshops, with a couple of field visits to local livestock farms to ground some theory in real-world practice.
I attended as a member of the Multi Actor Platform on behalf of Pasture for Life, a UK-based non-profit organisation that supports pasture-based livestock farmers in developing their grazing management and certifies 100% pasture-fed meat, dairy, leather, and fibre. We also deliver a PATHWAYS Practice Hub testing innovations around mob grazing practice.
Each of the diverse range of Work Packages that comprise the project presented on their progress, providing the opportunity for feedback and questions from the wider group. We also participated in breakout sessions to interrogate the theories underpinning the modelling Work Packages to gain perspectives from the different industries, fields, and backgrounds represented by the European-wide gathering. I found these particularly enjoyable as they gave us the opportunity to brainstorm with people with completely different experiences and knowledge bases to myself, and it highlighted the importance of including a plurality of backgrounds and perspectives at all stages of a project, particularly when problem-solving or doing creative visioning work.
The University of Perugia was stunning (I don't think we managed a trip up or down the stairs to our seminar room without someone stopping to take pictures of the Umbrian countryside out of the window!) and we had the fantastic opportunity to visit two very different local livestock farms; Etrusco, and Aboca Farms.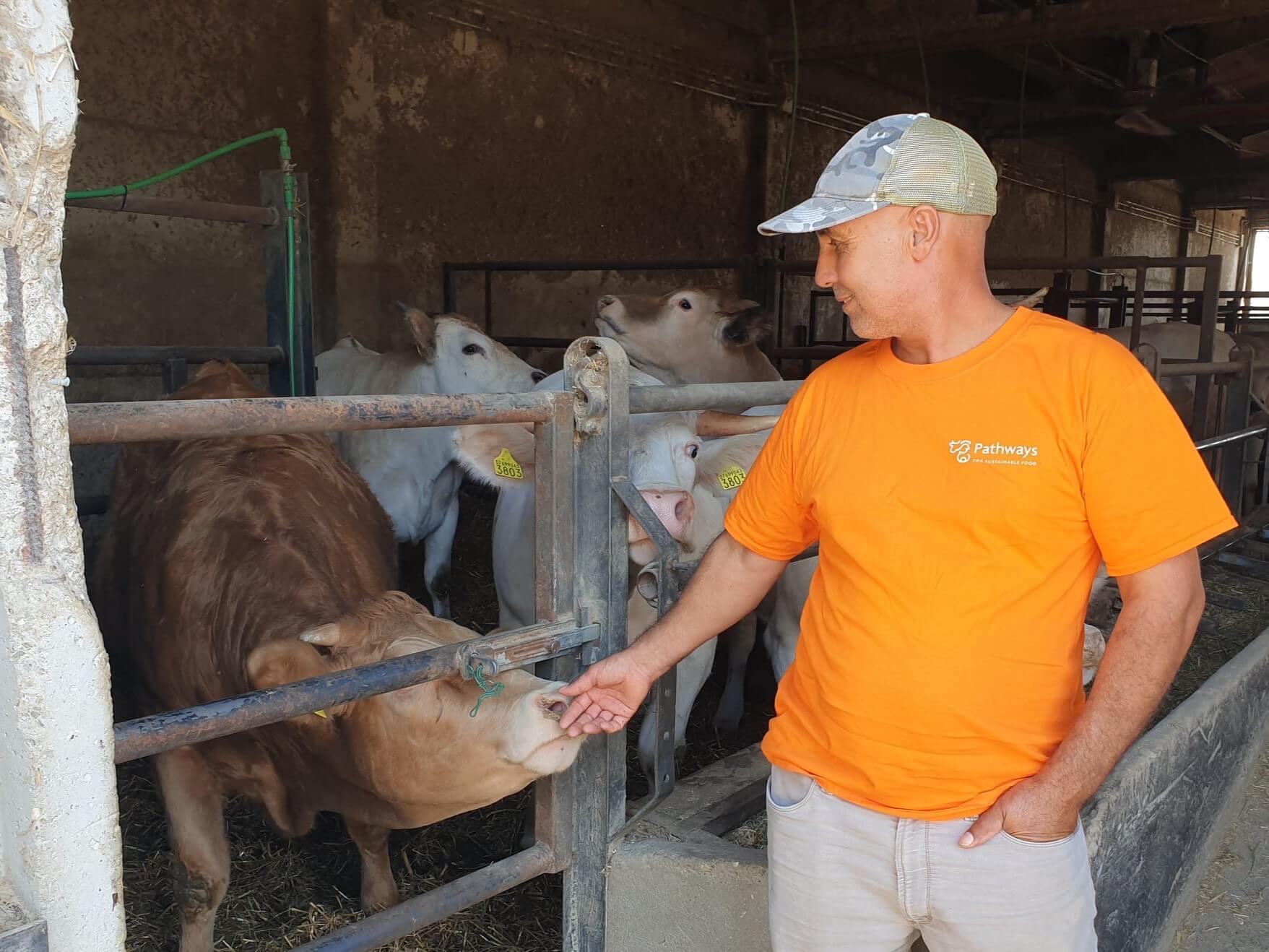 Etrusco produces high-end beef and pork for a local market. Crucially, they have control over their entire supply chain, producing 100% of their livestock feed and forage on their own farms, and selling their beef and pork through their own retail outlets. Etrusco's main priority is eating quality, and because they work with a range of cattle breeds (including Italy's famous Chianina) they don't have a prescriptive age at which they send an animal to slaughter, preferring to wait until an animal has reached its maximum potential; for some, this may be at 6 or 7 years old, with the meat aged for up to 120 days!
Because of my background, it was fascinating to see how Etrusco had developed in the space of only 10 years into a brand synonymous with fantastic quality, paying an obsessive attention to detail to everything from the quality and composition of the forage, all the way to the butchering of the meat. Coming from a British (and 100% pasture-fed) perspective, it was eye-opening to learn that the majority of large-scale livestock farms in Italy are predominantly or entirely housed systems, and I personally grappled with my beliefs on the subject, although it was clear to see that all of the animals were in excellent health and condition, another aspect of their careful management that the Etrusco farmers take pride in.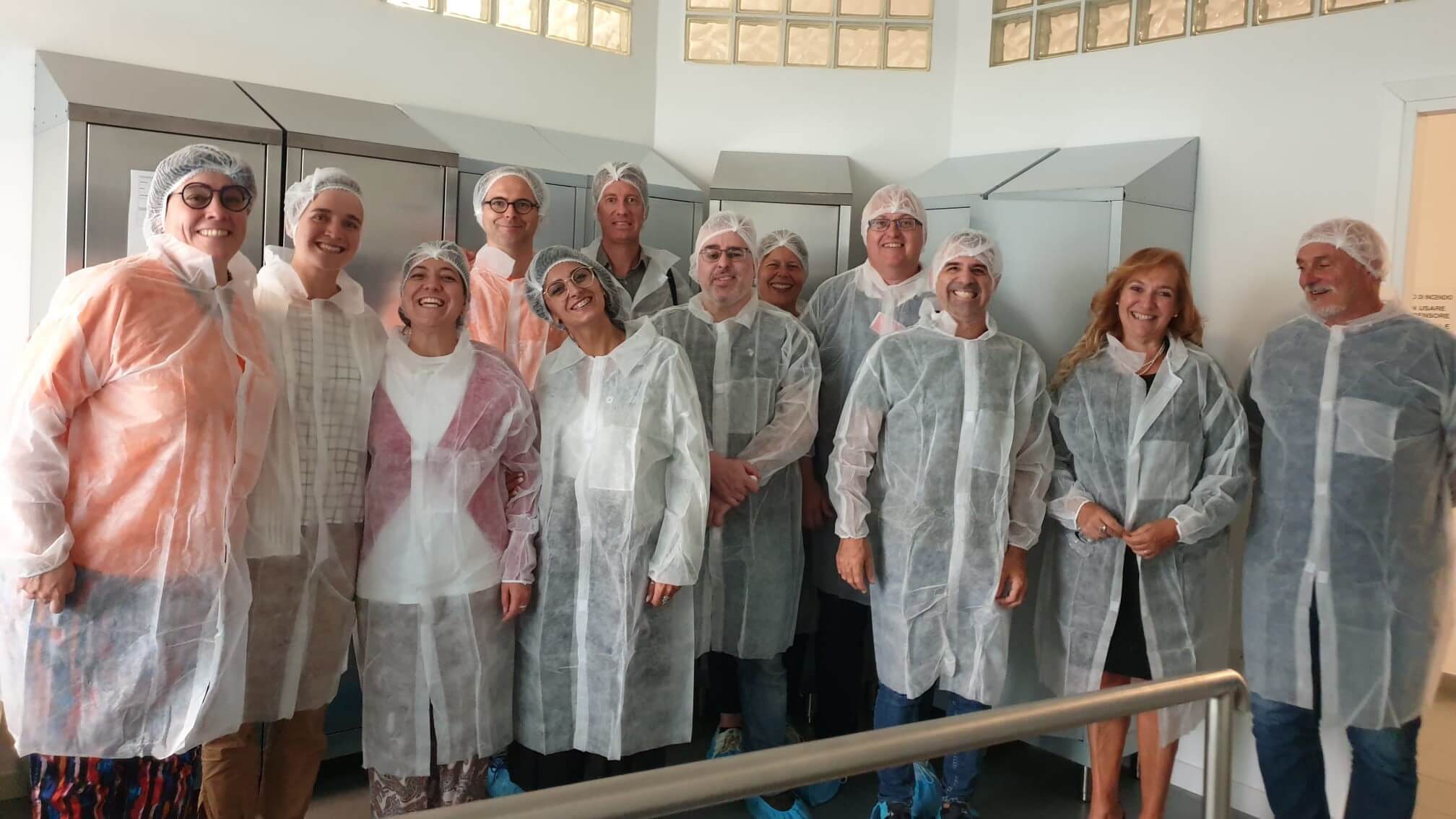 Our second visit was to Aboca Farms, which similarly is a vertically integrated supply chain, with control over all aspects of production and retail. Aboca, in contrast, is entirely organic and free-range, with heritage breed Suino Nero pigs reared for salumi in woodlands, and Chianina beef cattle raised at a separate grassland farm nearby. All of the animals are reared outdoors for the entirety of their lives.
Our visit took us through Aboca's state-of-the-art meat processing facility, where no inputs apart from salt, herbs, and garlic are added. Afterwards we were treated to a selection of their products, including bruschetta with lardo, guanciale, and bresaola, which was possibly the most delicious salumi I've ever tasted.
Overall, it was an energising trip that highlighted to me that sustainability within the livestock sector encompasses a huge range of practices, innovations, and cultural and policy levers, and can only be accomplished with interdisciplinary, systems-level cooperation. In this sense, PATHWAYS is an excellent model for what can be achieved with a diverse group of stakeholders all pulling together in the same direction.